[lang_en]
Version française disponible ici.
[/lang_en][lang_fr]English version available.[/lang_fr]
[lang_en]Everyone involved in security has ever heard something about the Cisco PIX Firewall.
During testing, I decided to open one, just for fun. Here's the inside of the dark box.
First impression: just looks like any 19″ rackmount device:
As we can see, it has a floppy drive, which looks unusual for a Cisco device. I was used to find PC Card memory card on Cisco devices, but it wasn't the case here. Newer models have a flash memory that replaced this floppy drive and are compliant to Cisco's devices design.
Front view:

Serial (for administration) and failover connectors:

External slots:

Rear view:

Inside the PIX:


My home rackmount PC looks almost the same…
RAM and CPU:


Intel Pentium II processor, SDRAM and standard motherboard.
ISA Card: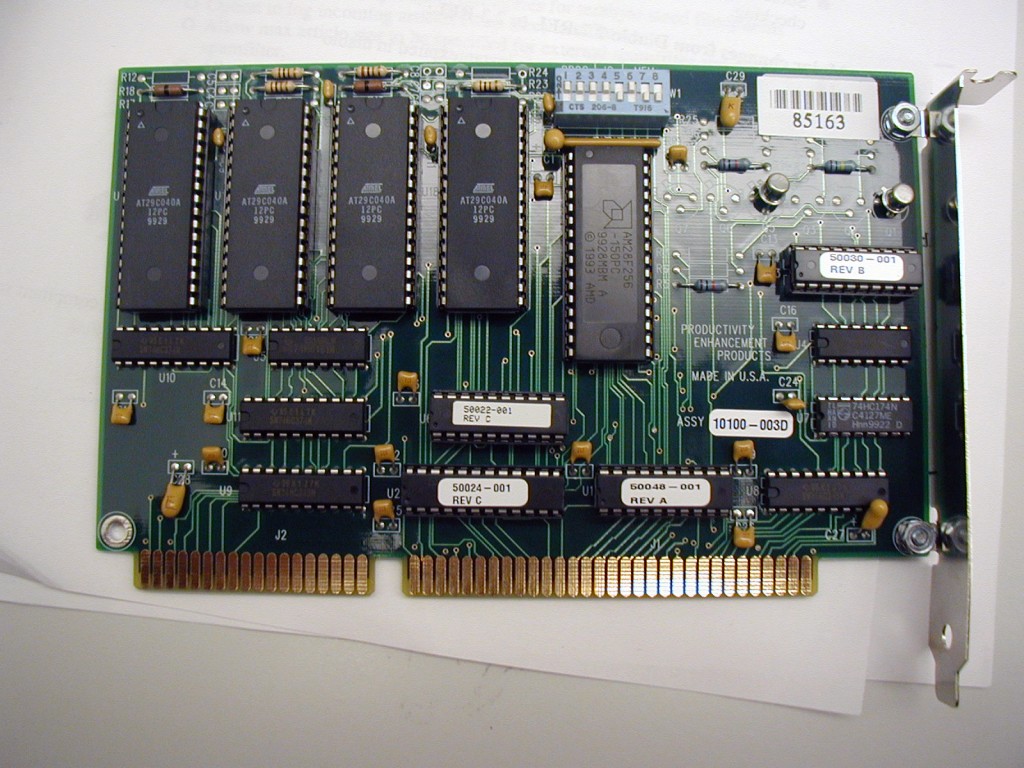 Thanks to Antony T. Curtis for the contribution:
The ISA card inside the PIX firewall is a EEPROM card which stores the actual PIX firmware. The normal PC BIOS would run the code on this card at completion of the boot process. It is quite easy to make one of these ISA cards yourself if you want to make a dedicated function device.
Of course, on modern PCs with only PCI bus, it is a bit more tricky because you cannot so easily use cheap logic TTL chips you can buy at your local Radio Shack.
NIC Card:


Intel EtherExpress Pro/100+
[/lang_en][lang_fr]Toute personne impliquée dans la sécurité informatique a déjà entendu parler du PIX Firewall de Cisco. Dans ma société nous en avoins un sur un banc de test. Apres quelques tests, je l'ai ouvert. Voila l'intérieur de la boite noire.
Au premier abord, il ressemble à un périphérique réseau standard 19 pouces.

Mais comme nous pouvons voir, il possède un lecteur de disquettes, ce qui n'est pas courant chez Cisco. J'avais l'habitude de trouver plutot un slot à mémoire Flash, mais ici non…
Néanmoins les nouveaux modèles utilisent désormais une flash et se sont débarassés du lecteur de disquettes, aussi le design est plus du style Cisco.
Vue de face:

Les deux connecteurs pour le port série et Failover:

Ports externes:


Attention à bien respecter le port d'entrée et de sortie.
Vue arrière :

à l'intérieur du PIX:


Quelle ressemblance avec mon PC rackable!
RAM et CPU:


Intel Intel Pentium II, SDRAM et carte mère standard.
Carte ISA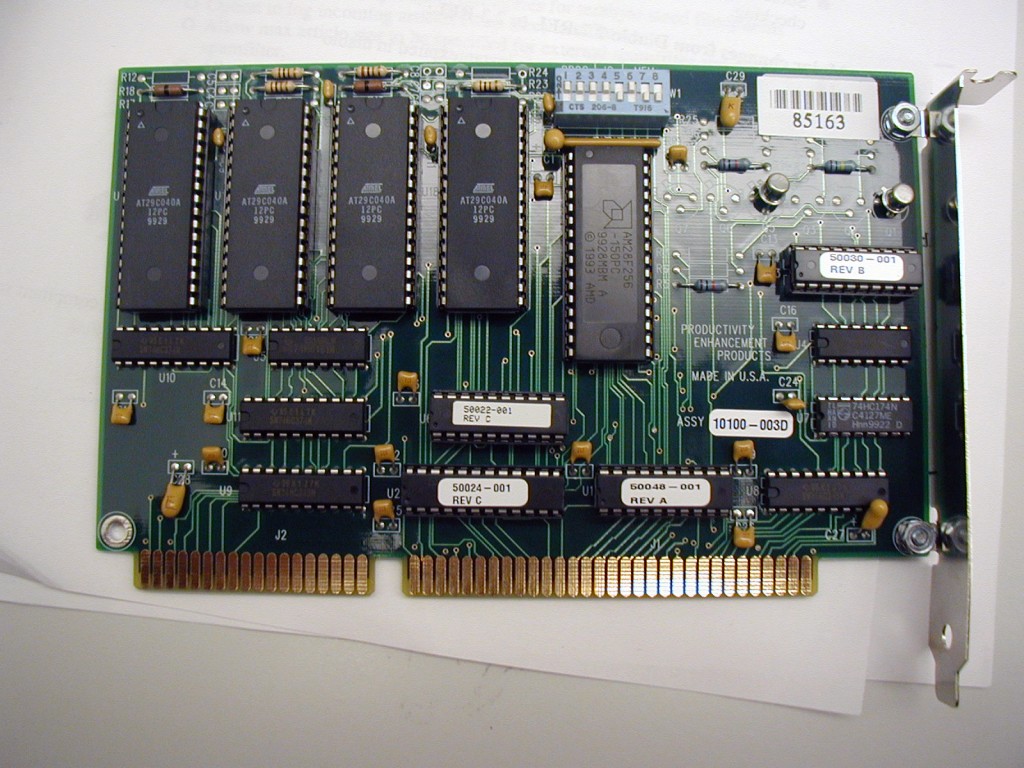 Merci à Antony T. Curtis pour la contribution:
La carte ISA dans le firewall est une carte EEPROM qui stocke le firmware. Le BIOS d'un PC normal lancerait le code sur cette carte à la fin du processus de boot. Il est relativement simple de fabriquer soit même une de ces cartes. Par contre, sur les PC modernes ayant seulement un bus PCI, c'est plus difficile car on ne peut pas utiliser les puces TTL à bon marché que l'on trouve chez l'électronicien du coin.